Why set up a home VPN router?
Protect your entire Wi-Fi network easily.
The ExpressVPN app for routers secures all devices on your Wi-Fi network
Install the app on any compatible router or buy a router preconfigured with ExpressVPN
With a single VPN router, you no longer need to install a separate VPN app on each device
5 reasons to get a VPN router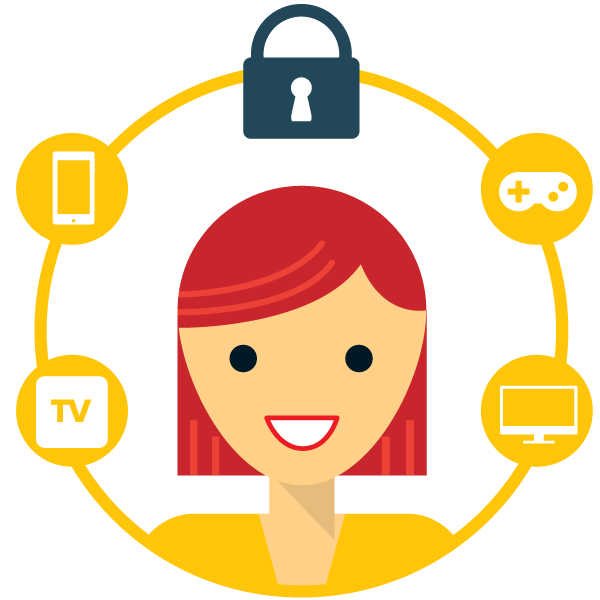 REASON 1
Protect everything
Use a VPN on any Wi-Fi-enabled device, even ones that can't normally run VPN software, like certain smart TVs and streaming devices or on gaming consoles like Xbox and PlayStation. If it has Wi-Fi, it's protected.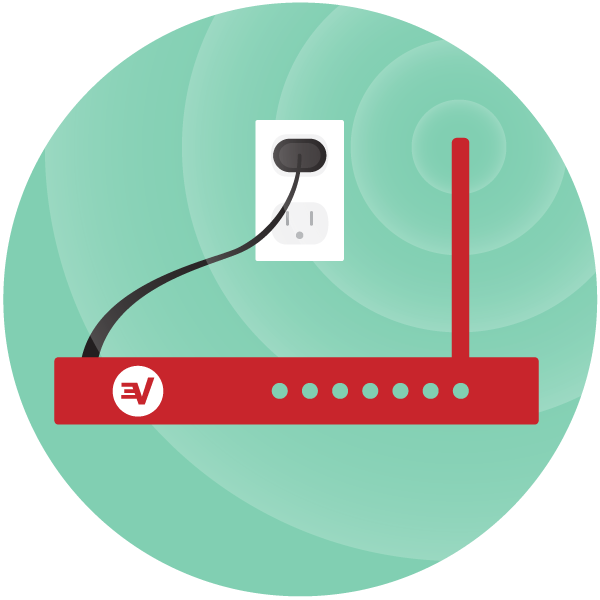 REASON 2
Better security
A VPN works best when it's always on. With an ExpressVPN router, you don't have to remember to connect. Every device is secured, right from the source. And our Network Lock kill switch ensures uninterrupted protection.
REASON 3
Easy-to-use interface
Choosing a VPN server location and getting connected are a breeze. Say goodbye to confusing menus and settings—just click to connect. Want certain devices excluded from the VPN? No problem. Split tunneling gives you complete control.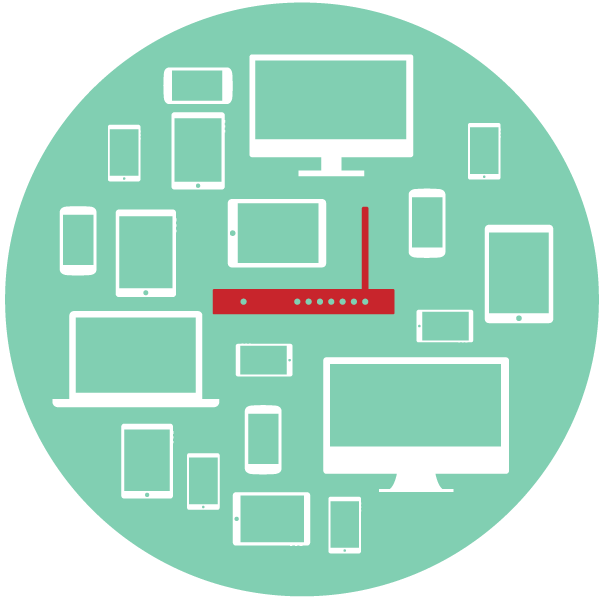 REASON 4
Use more devices
There's no need to install separate apps on all your devices. VPN on your router protects each new device automatically. It's as easy as joining a Wi-Fi network. No extra steps!
REASON 5
Defeat censorship
Unblock the sites you want, even if they're censored in your country. When you connect to one of our servers around the world, you'll be able to browse the internet with a new IP address and access sites that might otherwise be blocked.
Recommended VPN routers for home Wi-Fi networks
Most powerful
Linksys WRT3200ACM
View specs
Available with the ExpressVPN router app installed
Buy now for $230
Best value
Netgear R6700v3
View specs
Available with the ExpressVPN router app installed
Buy now for $105
Standard
Netgear R7000
View specs
Available with the ExpressVPN router app installed
Buy now for $155
VPN setup guides for all supported routers
ExpressVPN app
Secure & easy to use
World-class support for VPN router setup
ExpressVPN makes it easy to set up a VPN router at home. If you ever run into trouble, you can contact ExpressVPN Support anytime, day or night, and get back online in minutes.
Get ExpressVPN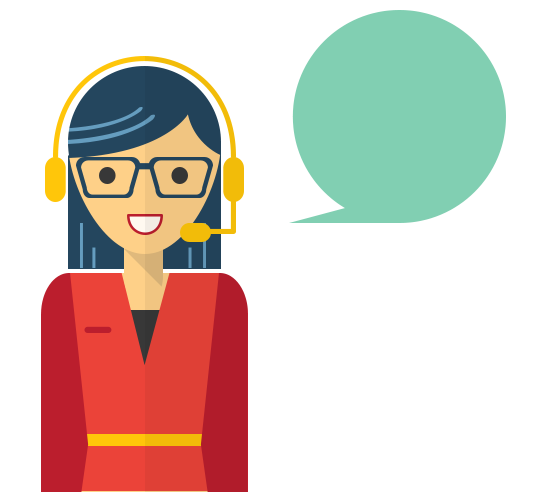 Customers love ExpressVPN for routers
Speed is great and customer service is outstanding. Friendly interface and easy to use. Most recommended.
I like ExpressVPN, everything works as intended and I even had a stupid question that was answered quickly and very friendly by the support. Love it!
ExpressVPN is extremely easy to install and use, and comes with a 30 day money-back guarantee. Installation is incredibly simple.
I would like to say that I was extremely satisfied with ExpressVPN while my children and I were in Asia. We were homeschooling, and it was important that we were able to reach those websites from Asia with acceptable response time. I was also able to keep friends and family updated through Facebook. We are back in the US and no longer need our VPN, but I will highly recommend ExpressVPN to friends and will sign up again when I go back to Asia!